NEXPEAK K1 Q&A -- Continuous Updating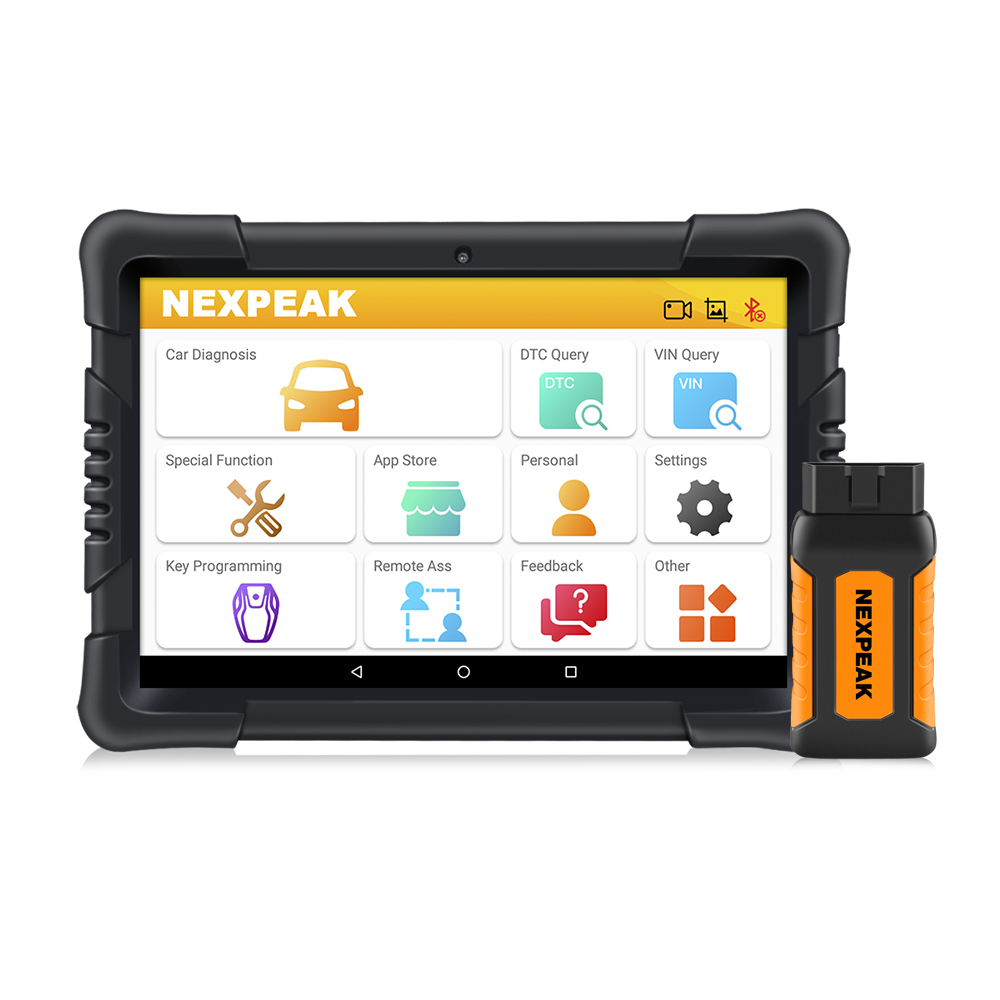 2020-09-27 01:55:13
NXPEAK K1 is a complete system professional diagnostic tool for passenger car, covering over 85 car makes from Asia, America, Europe, Australia, featuring powerful diagnosing functions with 9 special functions. It meets the customer's requirement and would be the best choice for workshops and mechanics, help you save money and time. below is the summary about the using and technical information.
Q: How to pair the NEXPEAK K1's bluetooth Signal ?
A: There's no need to manually pair the bluetooth, cause the K1 VCI is using bluetooth 4.2 and above version bluetooth, there's no need to pair it from setting panel, once the App is launched, it will automatically connect to find and sync with K1's bluetooth singal, you will notice from top right button, the icon of BT will turn from red to blue, which means the connection between tablet and VCI has been built.
Q: Why I can not regsiter the device, it's keep saying "please check your network connection" while i'm connecting to the wifi internet
A: It should be your NEXPEAK K1 app verseion is under 6.0, since we've moved to another service, which lead to the old server banned, this is a bad case that should not happen, but recently we do receive some email about this, we've published an upgrading news in website and send to our customers, please kindly ref to news 93@ https://www.nexpeaktech.com/news/93.html
NEXPEAK®
Monday - Friday, 9am to 5pm PST
TEL: +86 755-2100 0230
E-mail: Support@nexpeaktech.com
Address: 228, Liangji Building, Donghuan 1st Rd, Longhua Dist, Shenzhen, Guangdong, P.R. China